The Perfect Sniff Ball for Dogs - Mental stimulation and fun for your furry friend
Apr 26,2023 | 杨帆
Introduction: If your dog loves nose work or sniffing mats, he will love this sniffing ball! It's a great addition to his toy collection and will keep your dog entertained and mentally stimulated. In this blog post, we will discuss the features of this toy in detail and show you how it can help your dog stay mentally active and healthy.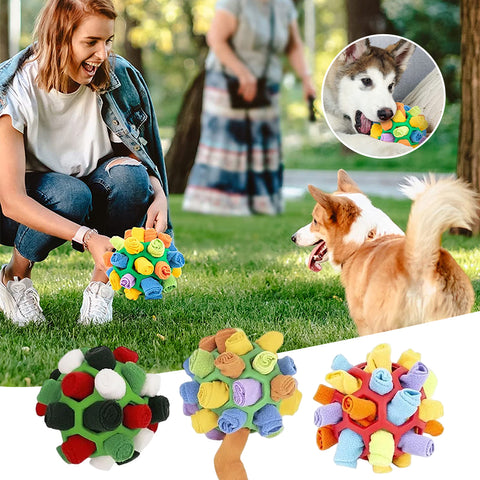 Sniffing training: The sniffing ball is perfect for sniffing training dogs. You can roll food and snacks into the toy's polar fleece and train your dog to forage for food. This will help your dog expend his energy and relieve his stress. Taking 10 minutes of sniffing activities is very important for the growth of puppies. It can also improve the dog's concentration and problem-solving skills.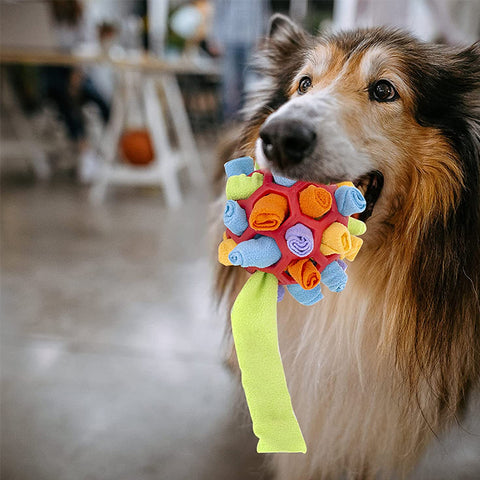 Safe Material for PET: The sniffing ball is made of durable and comfortable polar fleece, eco-friendly rubber material and is very gentle on the dog's fur to ensure that your furry friend is not harmed in any way during their play sessions. It is suitable for small and medium sized dogs, rabbits, cats and other pets of all breeds and ages.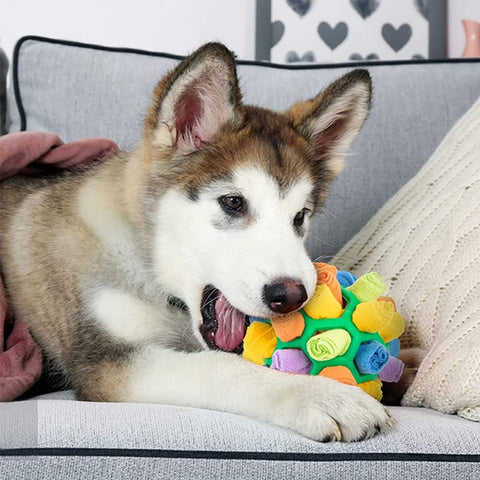 Ease of use: The sniffer ball is very easy to use. Untie the fabric strip, place snacks inside the toy, and roll up the fabric strip to hide the snacks. Your dog will sniff and find the snacks and receive a tasty treat as a reward. It's like a game of hide-and-seek for your dog.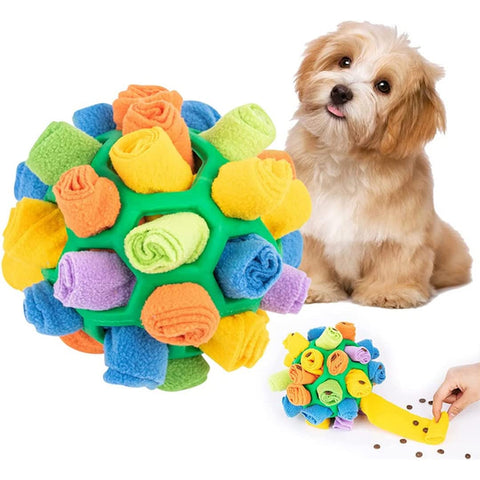 Easy to clean: The sniffer ball is very easy to clean. It can be hand or machine washed. When cleaning, all you need to do is put the dog toy and a small amount of detergent into the washing machine. We recommend that you clean twice a week to ensure the health of you and your dog.
Conclusion: The pet sniff ball is a great toy for your dog to keep him mentally stimulated and healthy. It is safe and easy to use and can be hand or machine washed. If you want to buy your dog a new toy that will keep him busy and entertained for hours, the snuffle ball is the perfect choice!
Comment