The perfect travel bag for sports and leisure - discover our double-layer shoulder bag with moisture separation
Apr 26,2023 | 杨帆
If you travel often or exercise regularly, you probably know how important it is to have the right bag with you. A bag that can store your belongings safely and comfortably while providing you with easy handling. In this blog post we introduce you to a double-layer shoulder bag that was specially designed for sports and leisure. With its moisture separation, it is the perfect choice for anyone who wants to transport wet and dry items at the same time.
Dark purple – twilight (dammerlicht.de)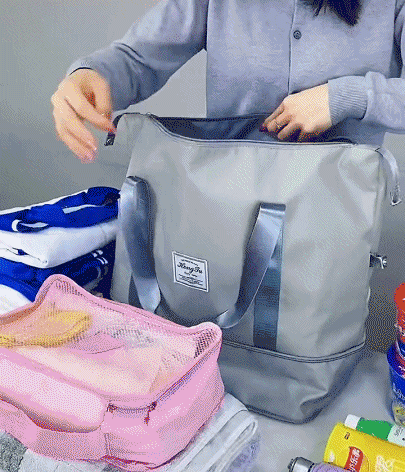 Our double-layer travel bag is made of high-density waterproof Oxford fabric, providing enough space to keep all your belongings safe. The bag has a size of XX cm and a weight of 440 grams. It is available in different colors such as dark purple, green, light purple, light gray, blue, black and pink.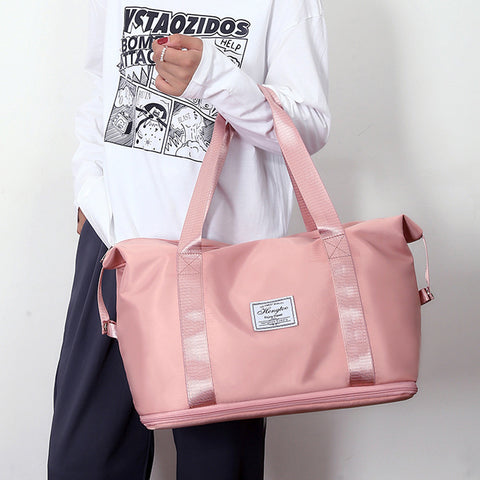 This shoulder bag is very versatile and can be used for different purposes. On the one hand, it is a perfect carry-on bag for air travel and is also ideal for overnight stays on the weekend. On the other hand, it is a reliable companion for indoor and outdoor sports such as tennis, basketball, yoga, fishing, hunting, camping, hiking and much more. Moisture separation allows you to transport dry and wet items easily and safely. For example, if you have wet clothes or towels, you can put them in the bag without them soaking your dry things.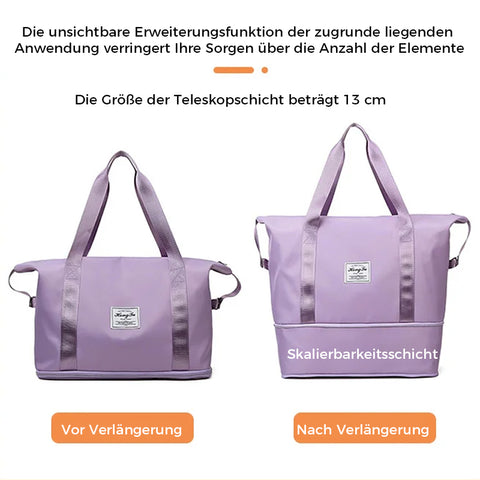 The bag's multi-purpose design allows you to carry it as a handbag or shoulder bag. The adjustable shoulder strap provides additional comfort. A separate zippered compartment features a padded sleeve to safely store your 15.6-inch laptop. Multiple organizational pockets inside and outside provide enough space for all your items.
Our double layer travel bag is a perfect choice for anyone looking for a reliable and versatile bag for sports and leisure. With its moisture separation, multi-purpose design and different colors, it is not only practical but also stylish. Order today and get ready for your next trip or sporting activity!
Comment